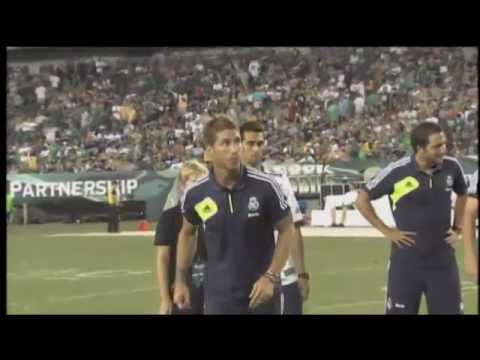 Henceforth, we will only refer to Mr Alonso as 'Sabby' Alonso.
The absolute indifference displayed by the crowd to the likes of Xabi Alonso, Sergio Ramos and Gonzalo Higuain – who were kicking field goals at halftime during a recent Pittsburgh Steelers vs. Philadelphia Eagles game – indicates an unfamiliarity with these world class players that borders on vile.
Philly and Pittsburgh Kickettes, are you out there? Please confirm that you exist and were simply too drunk or hungover that day to effectively right this deplorable wrong.