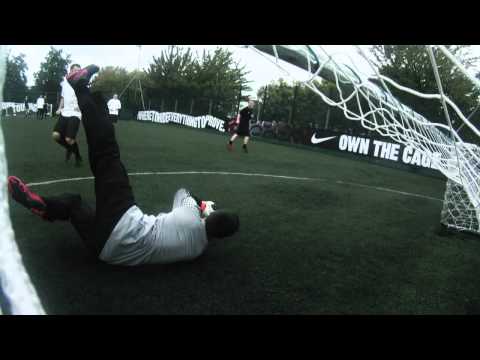 It's unfortunate for Joe Cole that in the month he makes a statement about being in the worst form of his life, this ad (above) featuring him playing amateur five-a-side football is released by Nike.
Why? Well, it seems that the temptation to remark upon the status of his team (Liverpool, currently residing in the second from bottom spot of the EPL) being not entirely dissimilar to a bunch of amateurs has apparently been too much for many commentators. Boo!
We are above such cynicism. We would simply like to state that it is nice to see JC doing what he does best and hope his form picks up soon.
We now feel so superior and supercilious we almost certainly deserve a cream bun.