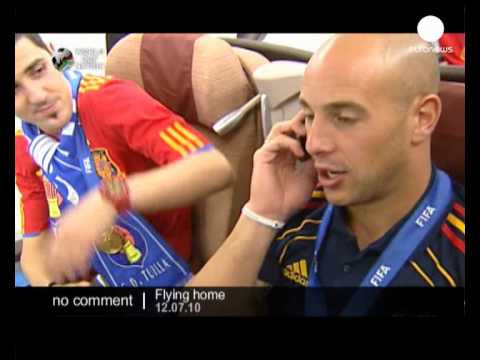 Be still our (barely) beating and hungover hearts.
There's nothing we like more than to see than hot footballers messing around when under the influence of alcohol. Especially when those "certain someone's" are Pepe Reina on the phone with his mum. FYI, Pepe's sexy stock is rising faster than Sergio Ramos can down that bottle of Budweiser. The fabulous Cesc Fabregas, however, is a light weight and should be mocked accordingly. And then cuddled.
Speaking of Sergio, our fave pony has let fly with the English, rendering us incoherent with squee. What is it about broken English that sets our hearts aflutter?