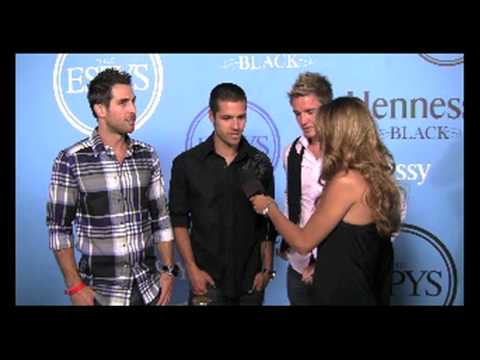 We've played the MTC before, Kickettes. And we're never nice about making you choose.
So, this time, start by taking a look at the above video, featuring Carlos Bocanegra, Benny Feilhaber and Stuart Holden at the ESPYs pre-party. They're talking about World Cup stuff, but really, it's not the point of the exercise. Just watch so you can get a flavour for the different types of treats on offer.
Now you must choose. But you only get to have two of the three. Which ones you be wrapping up and taking home from the shop today, dear readers? No refunds, no returns, and you can't put the remainder on layaway either.
[Via The Original Winger]