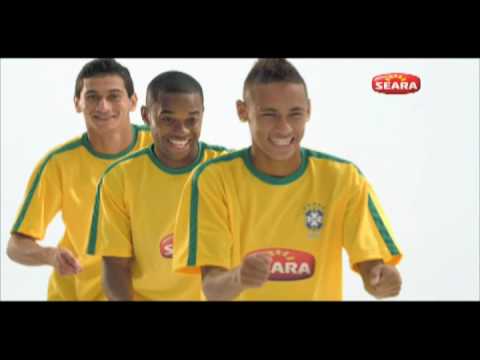 We know no one gives a shite about anything but the WC starting so why bother to pretend otherwise at work. Here's a few options to help fill your midday entertainment void.
1. Brazil's Robinho, Neymar and Ganso's commercial for Seara
Set to the tune of "Single Ladies". Need we say more?