November 24th, 2010
Cheers! A Thanksgiving Appreciation List
Manlove. A reason to be thankful at any time of year. (Getty Images/Daylife)
Instead of creating rather alarming poultry/player interfaces for US Thanksgiving this year (see left), we thought we would try something a little different by way of celebration.
Don't panic, we're not going to start banging on about pilgrims and the like. At least until we're approaching our fifth margarita. Instead, we've decided to try and take on board the true meaning of the holiday and offer our thanks to the gods of football for some of the wonderful things they have seen fit to bestow upon us this year.
We'd like to invite our global readership as well as the American Kickettes soon setting off for their long weekend of gluttony and face-stuffage to join us. We can only hope the next twelve months will be as generous as the last.
The World Cup: Fans of certain nationalities (that would be you, English and French Kickettes) might not think that there is a great deal to be thankful for as far as South Africa 2010 is concerned. But Spanish fans would disagree. And, you would have to be a cold-hearted baseball/rugby/golf fan to not appreciate the sight of Iker's tears (left), Pepe's drunk mama call and Nando's helpless milling about in the penalty area. Although you can catch that in the EPL most weeks, lately. (Getty Images/Daylife)
Furthermore, the tourney brought loads of new Kickette soldier girls and boys for us to play with. Win!
Alex Gerrard's 'Forever Unique' Collection: We always love to see a WAG forging her own path in the world, rather than sheltering under the auspices of hubby's mega wealth.
Actually, we're lying. We just love to see our Fashion Dept enter spitting mode and have to restrain themselves vigorously whilst they review the use of collie dog fur in said collections. Yay! (Images via foreverunique.co.uk)
US Magazines: Without magazines like ESPN and Interview, we would not be fully conversant with the barely clad bodies of the USMNT. What would we have done with those hours if we hadn't passed them staring at Tim Howard's high rez hotness? Seriously.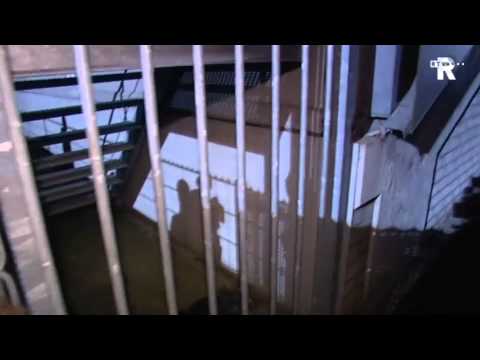 Robin Van Persie & The Small Child: This video of a slightly distracted child banging his head on a metal post provided us with an opportunity to search our souls and find out what kind of women we truly are. (via waatp)
Apparently we are heartless bishes who find amusement in the suffering of small children and the subsequent (hidden) mirth of hot 'baller boys. Oh well.
Aitor Ocio's abs: Without these abdominal muscles setting the standard we may allow ourselves to lapse into appreciating inferior sets of abs. This must never happen. We would like to consider ourselves purveyors of only the finest produce on Kickette and therefore frequently have sessions in the office where we do nothing but stare at a large photo of Aitor, purely to ensure we retain our stringent standards.
Truly. That's why. (Image via Athletic Bilbao)

Sergio Ramos' goal celebration: We always appreciate a good goal celebration and there have certainly been some stormers this year. But no Thanksgiving post would be complete without a return to Sergio's nipple stroking fiesta. Not only was this a sight to behold for the Ramos lovers among us, but the convict-related reasoning behind the cheeky rubs was a stroke of genius.
Cosmopolitan Magazine Blog Award: Considering the conditions we work under in the Kickette office, it's a wonder we manage to write anything at all. Let alone a site worthy of an award of this calibre. The fact that we forgot to attend the ceremony just about says it all, really.
Our beloved Kickette Army: Without whom none of this would be possible (see above). We think it only appropriate that you take your fair share of blame for this and consider yourselves suitably chastened.
Happy Holidays, people!