April 14th, 2011
Chelsea FC: It's T-Shirt Time!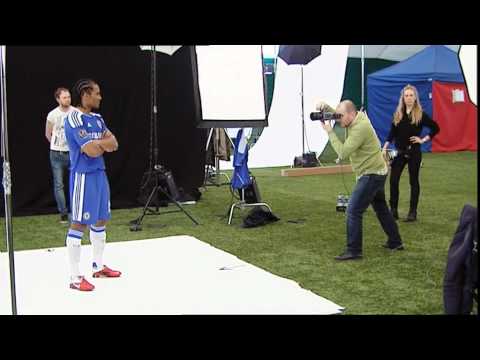 Here's a video featuring a football team modelling a new kit, a delectation which offers something for everyone in our very wide demographic of readers:
- Like to perv on the pretty boys? Check.
- Keen on boring the crap out of fellow fans with your rigorous review of a club's badge detail, width of shoulder stripes and colourway of a new jersey? Yup, this one's for you, too.
- Just like to watch videos because it's infinitely more interesting than your day job? We got your back.
Please enjoy the Chelsea boys playing up to the camera as they model their club's yet to be released 2011/12 home shirt. If your day is in further need of gorgeous guys in garb, the newly-minted smooth operators of Celtic FC are available for your scrutiny, too.