February 4th, 2009
Fernando Torres Can't Stop Making Ads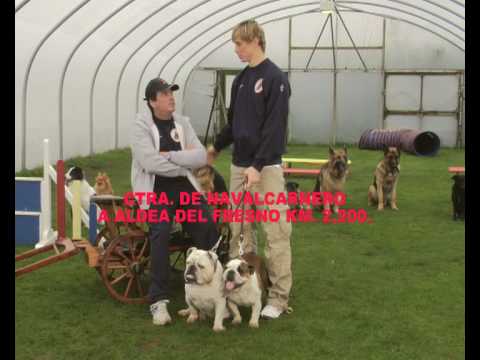 Today is a good day. Yet another of Liverpool striker Fernando Torres's hook-up-a-mate advertisment stylings. This one features some sort of dog training school.
Will someone please put a code red hit out on Fernando's agent? Or at least speed dial Oprah so she can sit him down and have a serious chat about his people pleasing issues?
God bless you Fernando and your cheesy, dodgy video, doggie-filled field of dreams. The image of you warming your hands on a fiery canine obstacle course is almost – almost – comparable to the wig head shoulder roll.
We're waiting for the big "reveal" where we're told that these ads are just clever jokes. Until then?