February 24th, 2012
Footie Love: Big Up Your Favourite Fangirl Video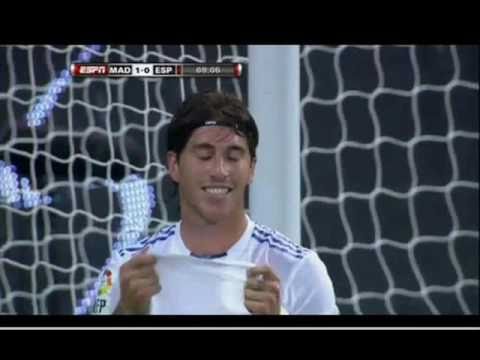 Four years ago, we asked you to send over your footie blogs for our perusal and many were crushed in the stampede to show us what you were doing.
But that was along time ago, Kickettes. Since then, technology has advanced to such an extent that player performance can be monitored via their shoes, managers are keeping control of their charges' off-pitch activities via GPS (sort of) and everyone with a smartphone is an Oscar winner in-waiting. We might get there one day, too. Imagine the scenes!
While we think about that and laugh for a bit, why not amuse yourselves by sharing any footie fangirl videos you have made/seen/heard about? We know there are loads of them out there, but even with our work ethic we can't be expect to locate all of the good ones.
Use the epic 'Sergio Ramos – Sex Faces' video above as inspiration, and link to whatever you has been tickling you, providing it is (relatively) clean, amusing and well dressed. We're dying to see what you come up with!
Related: Footie Love & Blogs