August 3rd, 2012
Gonzalo Segares: Frosted Fancy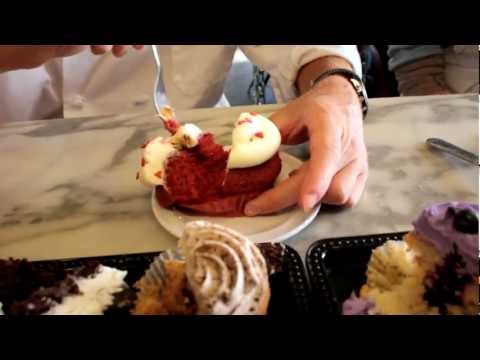 A slight misunderstanding in our local cupcake shop recently resulted in a lifetime ban, so our exposure to iced sponge is limited to what we can snatch from passers-by and pictures.
You can imagine the hysteria then, when this footage of Chicago Fire defender Gonzalo Segares in Molly's Cupcakes, emerged yesterday. Gonzalo, who not only got to play in the icing (a personal dream for many of us) but had a cupcake created in his honour. The 'Chicago Fire Velvet Swirl' is on sale at Molly's this month, and it is your Kickette Army duty to get up there and buy one. A dollar from each sale goes to the Chicago Fire Foundation, so you can justify it to yourself too!
Since it's Friday, and we're already bit demob happy, let's have some cupcake related fun. If you were going to have an honorary cupcake built for you, what would it consist of? What would you call it? If you want to bring samples round, we're willing to set aside a few minutes of busywork time to test them for you.
The sacrifices we make for you guys…