October 5th, 2012
Good Week/Bad Week: Bruised Egos & Battered Buttocks
ADP & Emile Heskey facing off over a shiny hubcap.
There may be a better way to promote interest in Australia's A-League, but we can't think of it.
GOOD WEEK
Daddy Dearest: Fear not, Kickettes. Being the Best Player In The World Evah™ does not preclude a man from learning the basics of bubba care. Leo Messi himself has stated he practiced nappy changing on his nephews and is now fully prepared for papahood. No excuses now, boys!
Swing & A Miss: Need a laugh to propel you towards the weekend? Here's a video of Arsenal's Thomas Vermaelen (AKA The Verminator) attempting a cool crossbar swing and ending up with a very sore bottom. A tough look to pull off, we found.
Purple Patches, Perhaps: MLS sides will join the NBA, the New York Stock Exchange and many other enormo corporate entities in turning purple on 19th October for Spirit Day – an awareness and anti-bullying campaign to support gay teens. We're giving you plenty of notice so you can start planning your outfits. Maximise those accessory opportunities, Kickettes!
-
BAD WEEK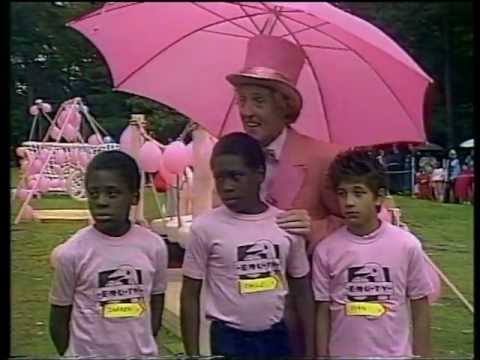 In The Pink: It was all fun and games on the promotion trail, but embarrassment would have been the overriding emotion for Emile Heskey this week, as video footage emerged of him being ritually humiliated on kid's TV some years ago. If being manhandled by a bloke in a pink top hat wasn't enough to irreparably damage a young man's psyche, the case of mistaken identity therein certainly was.
Not Over Yet: The FA found John Terry guilty because it was 'satisfied' that he meant to insult Anton Ferdinand with his comments during their altercation at Loftus Road last October. The Chelsea captain has 14 days to appeal.
Ramsey Reviver: Aaron Ramsey will require some serious comfort after manager Chris Coleman stripped him of the Wales captaincy for the upcoming WC qualifiers and handed the armband to Ashley Williams. Wales are currently bottom of their qualifying group and shipped six in their recent game vs. Serbia.
Do we have any volunteers for that tough but necessary task, Kickettes?