August 26th, 2011
Good Week/Bad Week: Extra-Curricular Activities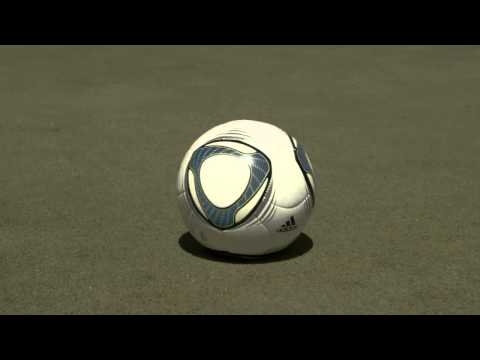 You might wonder at the good humour literally flowing through this week's Good Week/Bad Week post. Either we woke up this morning and just felt great about ourselves or we've just realised that it's a Bank Holiday in the UK this week and Labor Day in the USA the next, meaning we get to skive off busy work and get drunk without warning.
What do you think the reason might be, Kickettes?
GOOD WEEK
Yes, it's Sav. But you can't pick and choose these things, Kickettes, they just happen. Image via twitter
Cleat Carnage: We don't really understand golf, but we do like football, stupid hats and hot guys, so we thoroughly enjoyed the above video of Diego Forlan shilling boots for Adidas. We imagine that greenkeepers will find the sight of two blokes strolling around a course in cleats most upsetting, but for some reason, this just made us enjoy the experience more.
Gone Camping: In showing off his 'exciting' new tattoo the other day, Robbie Savage inadvertantly gave us a glimpse of what he might be packing in his jogging pants. So what if most of you come out in hives at the mere mention of his name, surely in the interests of science you should have a look anyway? It's a decent, if oddly angled, angled tent, for goodness sake.
It's On: Players representatives have finally reached agreement with league officials in Spain, and La Liga will be kicking off this Saturday – one week behind schedule. All they have to do now is figure out how to keep Jose Mourinho under control and we can all enjoy a wonderful season of beautiful football together. We think something like this would be appropriate.
BAD WEEK
You can see that one though, right? Image via Ekstra Bladet.
Arsene About: While Kasper Schmeichel's goalkeeping ability is in no doubt, his eyesight was thrown into question this week when he managed to get himself sent off for two yellow cards during the same incident. Schmeichel was time-wasting during Leicester City's Championship clash with Nottingham Forest, for which he received the first yellow. He claims he didn't see it though, which is why he kicked the ball away and received a second. Sounds like someone else we know.
It's Off: Thrilled that La Liga is back on? Well, allow us to stamp all over your moment of joy in our most towering of heels by telling you that the start of Serie A might be delayed. Due to strike action. Apparently, the Lega Serie A and AIC (players association) have fallen out over the signing of an agreement and negotiations have broken down. Thus temporarily depriving us of sights like this. Boo.
Bad..Er.. Day: Wayne Bridge's current squeeze, Saturday's singer Frankie Sandford, was the only member of her band to retain a cheeky grin this week after fans of rock band Pendulum took exception to Una never having heard of them. The girls performed a live set at the V festival last weekend, and afterwards received a number of negative comments on Twitter, mainly aimed at their ability to perform a live vocal. Pendulum clearly haven't heard the Kickette crew at the karaoke bar.