September 16th, 2011
Good Week/Bad Week: Room Sharing & 'Shroom Bearing
Image Credit: Valerio Pennicino/Getty Images.
GOOD WEEK
On The Bench: Giampiero Boniperti and Alessandro Del Piero had a nice manly hug near a park bench during the ceremony of inauguration of the new stadium of FC Juventus ahead of the pre season friendly match between FC Juventus and Notts County on September 8, 2011 in Turin, Italy. The game ended in a 1-1 draw.
Bundles Of Boy Joy: Congratulations to Jamie O'Hara and Danielle Lloyd, who have officially inaugurated baby Harry into the football Hall Of Fame, via an OK spread.
And The Little One Said: How much of this is wishful thinking and how much cold hard fact, we have no clue. But the idea of Gareth Bale and David Beckham sharing 'quarters' during the 2012 London Olympics is so cool, we don't even care. Like, how much num can a bunch of women take in a Travel Lodge?
BAD WEEK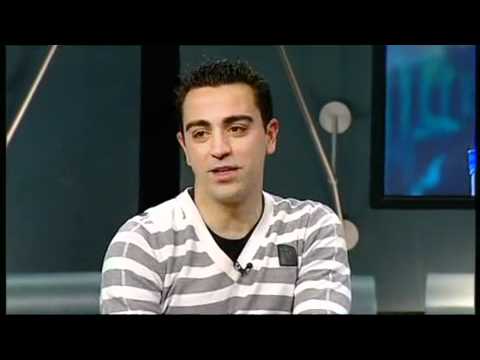 Non-psychedelic Mushroom Madness: It's fortunate really, that Xavi is actually a world renowned footballer player, because his recently revealed hobby of mushroom picking might seem a little 'pedestrian' otherwise. Apparently, the midfielder has "the same passion for it [mushroom hunting] as I do for a goal." Even head coach Pep Guardiola acknowledges the Xavi-mushroom connection. "When he has a day off, he goes and picks setas [mushrooms] in the countryside, and someone who picks mushrooms can't be a bad bloke."
White Wedding Wad: If an EPL star offered you cash to ditch your wedding day because his bride-to-be wanted the venue for her own nups, would you do it? One bride reportedly did. Having booked her day, she was approached by an unnamed baller, whose fiancee was set on the same venue. One 'five figure sum' later, she got her way. How… er… romantic.
Reportage Resentment: Alex Ferguson criticised Kenny Dalglish's daughter Kelly Cates for asking about Anders Lindegaard's fine form and upcoming playing time in a recent interview. When asked, (by our own intrepid super sleuth, no less), Cates played down the whole malarky as a 'bit of a storm in a teacup'. Or a hairdryer in a hurricane, presumably.