June 17th, 2011
Good Week/Bad Week: Winners & Losers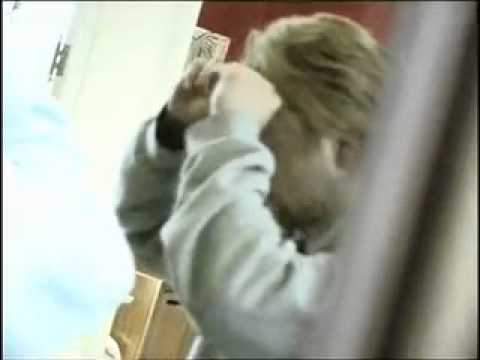 Notes for Friday. Stumble through the work day using a supply of coffee and sweets that results in 'elevated mood sensitivity'. Hope colleagues don't notice. (They do).  Leave office early for 'one quick drink'  at local bar, announcing intentions of an evening at the gym. Collapse into house several hours later wearing only one shoe and carrying someone else's handbag. Pass out on carpet, get face burn.
Friday? Done.
GOOD WEEK
Hair-we-go: It seems that Wayne Rooney's good humour and positive attitude regarding his recent hair transplant has rubbed off. British artist Alison Jackson has created a spoof video (using a scarily accurate lookalike) of the newly hirsute one trying on a bunch of wigs. Anyone claiming not to have imagined this scenario at least once after reading this story is a liar.
MO Money: Hooray for Michael Owen, who celebrated with tears yesterday when his horse Brown Panther won the King George V stakes at Ascot. The nag in question was not only trained at MO's stables but bred there too, and is something of a family pet. Sigh. We can only imagine what it might be like to have pets that achieve things. The Kickette beasts are essentially spoilt, lazy and demanding. We wonder where they get it from.
Love, love, kiss, kiss: Iker Casillas came as close as he ever has to admitting he can't stand the sight of team-mate Cristiano Ronaldo this week. We oft speculate on the strained dynamic between these two, and Iker's description of Cris as 'a friend and a team-mate, a team-mate and a friend – but he's also an enemy, because we argue a lot,' did nothing to throw us off the grubby scent. We're experts in the field of passive/aggressive behaviours and obligatory compliments offered through gritted teeth. Just remember that, Iker.
BAD WEEK
Kev n' Joe during happier times. Sob. Image: Getty Images/Daylife
Blow-mance: We knew that Joey Barton's presence on Twitter would invariably be a rich vein of intrigue and amusement, and the Newcastle United midfielder has not let us down. He responded to the news that team-mate Kevin Nolan was  in talks with West Ham by posting this heart-rending tweet, which actually brought tears to our cynical eyes. It's always upsetting to see a committed bromance torn asunder, but who knew JB was such a sensitive soul? We look forward to the photos of him stroking kittens with bated breath.
Er…no-mar: Computer hackers intent on bringing down the technological dream world we all spend far too much time in have hit upon what could have been a brilliant new scheme to fool us into opening those fabled attachments your mother warned you against. The promise of a footballer sex tape. Uh huh. We can see how that could work. Except the dolts chose to advertise Neymar as one of the participants. A swing and a miss, guys.
Titus Shambles: It's not the first time in his career that he's done it, but Newcastle defender Titus Bramble scored a humungous own goal this week by claiming in his brother's trial for rape that if a woman goes back to a hotel with a player, they do so for sex. Hmm. While we don't necessarily dispute this claim, (we haven't spent enough time with Titus to get a good insight into his experiences at the Travel-Lodge), we're once again disappointed to find ourselves flailing around in the mire that is modern football, and wishing those stories about handsome princes had some basis in reality.
Still. There's always cake.