May 9th, 2012
Honorary Kickette: Fernanda Maia, Botafogo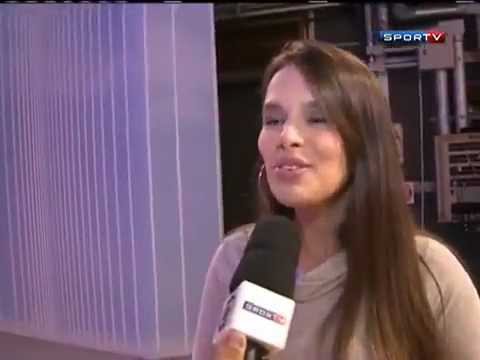 This girl right here is a big shot. She makes all kinds of important things happen with important people.
Don't believe us?
Botafogo's Renan Dos Santos. Does he do requests? Image via bfr.com.br
Fernanda Maia was acting as ball girl for Botafogo in the Brazilian Campeonato Carioca Final last week, when the ball was belted into touch by a Vasco de Gama player. Unbelievably, she wasn't doing her nails, sneaking a nip from a hip flask or being distracted by an awkward phone convo with her credit card company, so she was able to sling it straight back to one of the guys. The ball then travelled from his hands to Sebastian Abreu's foot, for a cross into Maicosuel, who scored Botafogo's third.
Low and behold, Fernanda is being credited with the assist but claims she was just doing her job.
Girl, please! Now is not the time for humility. You're awesome and the least you deserve is a parade. We'll throw one for ya. And please, feel free to bring your boys.