October 4th, 2011
Honorary Kickette: Tracey Crouch, Tory MP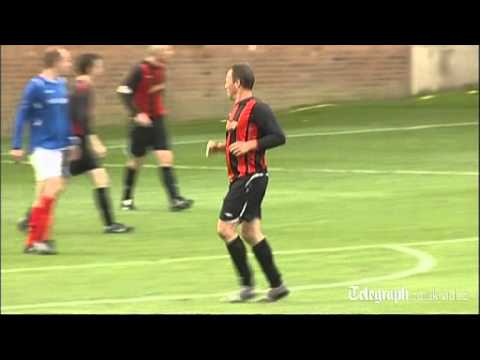 This morning we must offer our congratulations to British Conservative member of parliament Tracey Crouch (no relation to Peter), whose obstinacy, refusal to obey the rules and blind adherance to her beliefs have confirmed her as a true Kickette.
The annual Conservative Party MPs vs. journalists football match  was thrown into disarray yesterday when FA-approved refs refused to officiate the traditional friendly because the Tories were fielding an ineligible player: Tracey. It is against FA rules for mixed sex teams to play each other when the participants are over 13-years-old – presumably in case a woman gets her high heels caught in a divot or some other random sexist reason we can't be bothered to think about.
Fortunately, Tracey doesn't hold with crapola rules and refused to stand down. A stand-off was avoided when Tory MP for Daventry and a qualified referee Chris Heaton-Harris stepped in to replace the ref and the game took place with Tracey playing upfront for the Tories for forty minutes. Sadly, the journos won the match 5-1.
A case of losing the battle but winning the war, we think, Tracey. You go, gurl!