June 1st, 2010
Kickette Catch Up: Long Weekend Gossip Cheat Sheet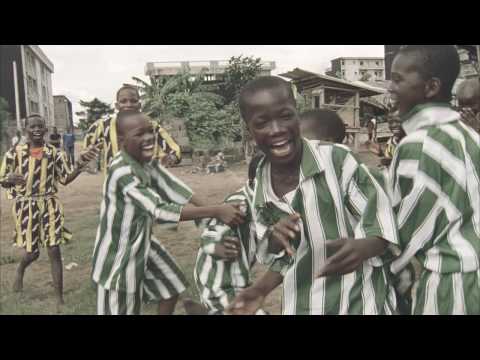 Saturday
- We spent some time comparing and contrasting PUMA's "Journey of Football" with Nike's "Write The Future" viral. Which do you prefer? Spotted on Unprofessional Foul.
- Just so we're clear, his name is Luka Modric and he can't pose for sh*te.
- Zlatan Ibrahimovic's agent ain't having afternoon tea with Pep Guardiola anytime soon. He said the Barcelona head coach should "go to a mental hospital" if he considers selling Ibra after only one season of club service.
- Samuel Eto'o has hinted at the possibility of quitting his NT after fellow countryman and revered striker, Milla, criticized his efforts/lack of trophies for Cameroon. Eto'o is also now playing the "we'll see" guessing game over his club of choice next season.
- Frank Lampard admitted he would consider a move to the MLS once he's past his EPL prime.
Sunday
- Adriano, who last week made claims he was on his way back to Italy to play for AS Roma, was questioned by Brazilian authorities over his involvement in an existing drug trafficking case and photos of himself with assault rifles. Say cheese!
- Mikel Arteta and his fiancee of five years, Lorena Bernal, will be getting hitched on July 17. The bride-to-be is keeping mum on the ceremony's location, even though the press reports it will be somewhere on the island of Mallorca.
Monday
- Jose Mourinho was unveiled as Real Madrid's latest rider on the club's management merry-go-round. His first task as newly-appointed coach? Showing his support for Raul by attending his book launch yesterday (looking casual in jeans and a blazer, may we add).
- Seen with an adult beverage in hand Monday evening, conspiracy theorists over at The Spoiler suggest Joe Cole knew of his WC fate ahead of the public.
- After they took cover with their country's army, Portugal tried their hands at Rock Band.
- Time and again we must remind ourselves that not everyone is preparing for this summer's biggest football tournament of glory. Like Clarence Seedorf, Massimo Ambrossini and other AC Milan players, for example.
All Weekend Long
The long weekend really belonged to the WAGs:
- Coleen Rooney appeared sweaty and fit following a gym workout; her eyebrows did not.
- Cheryl Cole reunited with music video partner/recent Dancing With the Stars champion, Derek Hough, on the O2 arena's stage during her 40-minute opening set for the Black Eyed Peas. Elsewhere, it was noted that her official Web site merchandise had dropped her soon-to-be-ex-husband's surname. It was all much ado about nothing, said her reps, who confirmed "no decision" has been made on what her professional name will be post-divorce.
- Wanda Nara, wife of Maxi Lopez, confirmed the couple's happy news: they are expecting their second child.
- The French WAGs made a polished appearance at this past weekend's France v. Tunisia friendly.
- Christine Bleakley spent Saturday afternoon shopping at Liberty's department store. On a level of boring to 10, this was squished in between her coffee run and award ceremony appearance. Zzz….
- Finally, food for thought: is there ever a "bad" time to be a WAG? According to Alex Gerrard, the answer is a resounding "no".