August 5th, 2011
Mike Chabala: How Much Wood Would A Woodchuck Chuck?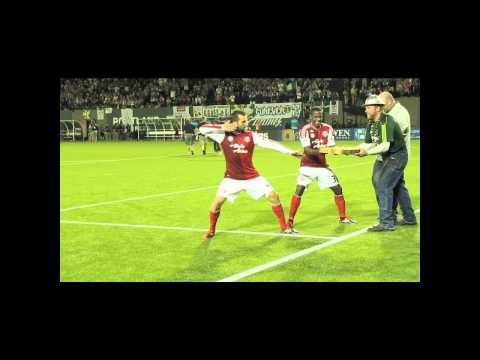 Thanks (in part) to MC's goal scoring and karate specialties, his squad defeated LA Galaxy last night 3-0. Cheers to @KerryBakes for the tip.
Who really knows the answer to our headline riddle, but in the above demonstration we learn that Portland Timbers' no. 4 can actually kung-fu chop a whole log. If we assess the damage per the usual 1 – 10 rating system, we give Mike a 6.5. His form is on point, and he brings a certain level of jumping-beans-in-his-pants enthusiasm to the charade. But overall, something about that wood looks a bit wonk to us.
Then again, what do we really know about forests and trees anyway?! The last time we encountered a bushel of green was at uni, when we decided it was time to take the edge off of finals. But that's neither here nor there.