February 12th, 2010
New Kits: England Gets Dressed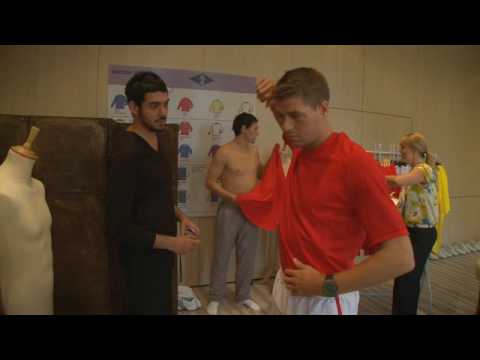 Click above to view
Creating an away kit inspired by base layers is one way to get us interested in football uniforms.
Providing us with video footage of the players trying on their new tight shirts is another. (You'll want to head about a third of the way in to get to the good stuff.)
Well done, Umbro! Let's hope the next item on the to-do list is a no-kit kit. That would be lovely.
Link: Umbro Official