September 17th, 2012
Neymar: More Than Just A Mullet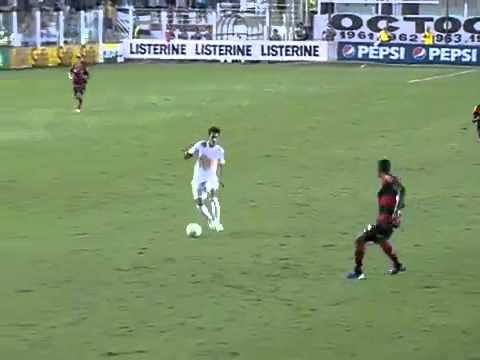 When a player's hair is more of a talking point than his skillz on the pitch, you can be pretty sure you're swimming  in waters close to Kickette Island. It's warm, it's friendly, and we bite through the footie fat and into the manmeat like we're sponsored by Shark Week.
But today, we're not. So for those who find themselves more titillated by talent than torsos, check out the Neymar's latest goal vs. Flamengo in Brazil's top flight. This was Wednesday last week, a mere 48 hours after he scored a hat-trick in Brazil's 8-0 drubbing of China.
Want to lament/praise his standing in the Best Player In The World™ debate? Go right ahead as we pop out for a swim.