January 12th, 2011
Snow Day Salutations: Yoann Gourcuff, Bordeaux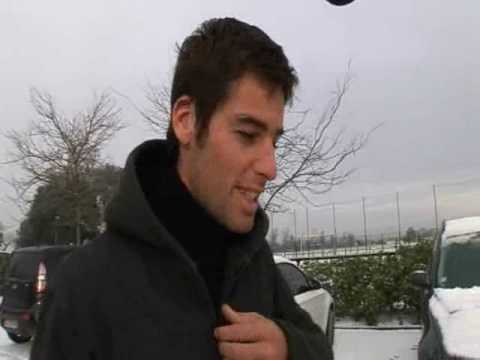 Spotted on our Facebook page. Perhaps this is reason to check it out more often?
To give your inclement weather spirits a little pick-me-up, why not listen to the foreign language stylings of Yoann Gourcuff?
Seems that due to the snow in France, he and his teammates experienced some hardships whilst en route to training. Don't panic – his mascara is all natural so there's no smudging in his lash game.
In the above vid, Mr. G explains how he kept busy during the 1 hour commute from Bordeaux city center to Le Haillan, where the training ground is located.  As he recounts an earlier car accident, which required police assistance,  Gourcuff admits his delight (and subsequent gigglefest we imagine) as the policemen slipped and fell.
Naughty boy, Yoann.
We approve.