April 27th, 2011
Stuart Holden: All Of A Tremble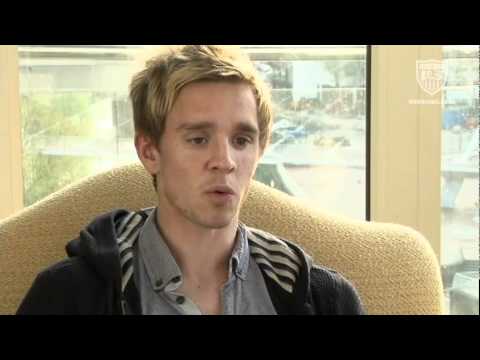 Please take a moment from your hectic schedules to check in on Bolton Wanderers' star Stuart Holden, who is trapped at home while recovering from a knee injury that put him out of the game for six months.
For nice, well brought up Kickettes, it's an opportunity to marvel at the science Stuart is harnessing to coax his scrummy leg back to it's former glory. For the rest of you (we include our good selves in this, obv), you might as well scroll forward to 3:10 and 4:19 where your wildest flesh trembling fantasies will be sated forever.
We love Stuart Holden. We're thinking of adopting him.