June 27th, 2007
The Sizzle: David Beckham and Reggie Bush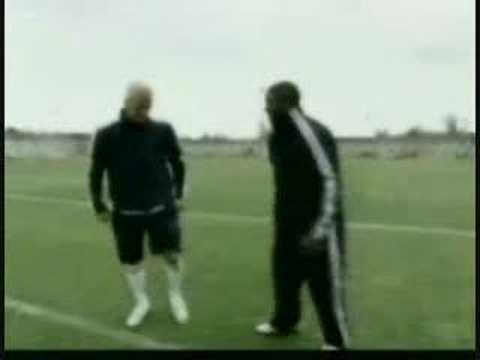 David Beckham has teamed up with Reggie Bush to film an Adidas commercial about football (US) vs futbol (everywhere else).
Earlier this week we saw the photos of David in an American football uniform and were amazed at how little it did for us.  We realize now that David's talent comes from being a) shirtless b) in shorts and c) not standing next to a hot US pro football player for comparison.
Anyhoo, what we failed to investigate was the extreme levels of sizzle coming from his footie mate, Reggie Bush. Granted, he has a most unfortunate name, but yowser this man is about to break our Finest Five for the 10 seconds of soccer he plays in this ad.