November 30th, 2011
Victoria Beckham Denim: Steps For 2 Video Debut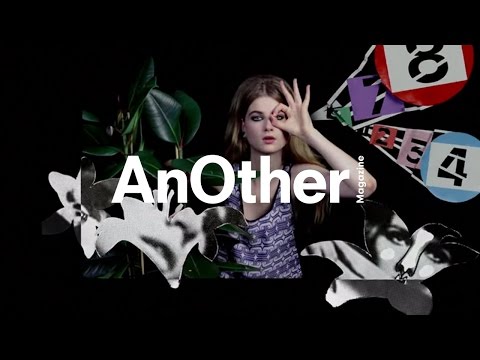 Victoria Beckham is having the best week ever. She's got the cutest baby on the planet, she's just won a major award and today she's debuted a fab video short for her S/S 2012 denim collection.
Done exclusively for AnOther Magazine's website and directed by Quentin Jones, the video is described as being:
…inspired by Anna Karina dancing in Jean-Luc Godard's Bande à part, the film is a kaleidoscopic mash up of unfurling illustrations, interwoven with jiving hands in bowties and a chorus line of multi-coloured denim-clad legs, all set to a finger clicking score by Pete Duffy. Robert Storey's backdrop harks back to the film posters of La Nouvelle Vague, complete with stark lines, block colours and vintage cinema furniture.
Right. We're not sure what any of that means, but we are sure of the adorable striped t-shirts, flare leg jeans, and the more vibrant blue for next year's VB denim. This video follows in the cinematic footsteps of last year's gorgeous ballerina-inspired denim promo spot and the charmingly bizarre bit that had girls in Victoria's dresses playing hide-and-seek.
Do promotional videos like this make you more interested in a collection? Did you find yourself tapping your heeled soles to the quirky beats like we did, Kickettes?