August 25th, 2010
Yoann Gourcuff: Lyon Medical Or Softly-Lit Adult Movie?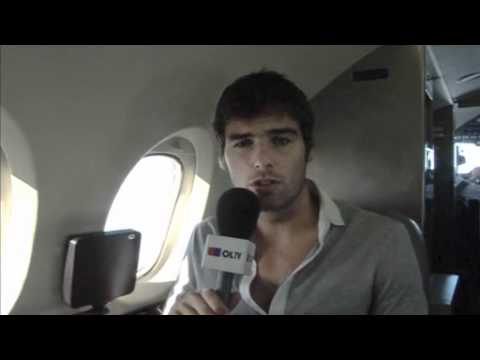 We know. We just wrote about Mr. Gourcuff. But here's the thing(s):
1. The above video. 00:26 seconds for the money shot. Or, to be more specific, the zoom shot of his arse climbing into an airplane.
2. The screen caps from Yoann's medical with Lyon today. They're kind of bordering on… well…
See for yourself.
Aren't medical examinations supposed to be held in brightly-lit rooms with unflattering high watt bulbs? The pillow case (see below) is floral and romantic. The mood is candle-light, the setting is "it's about to go down". In short, it's brilliant.
-
Don't thank us, thank POTP for providing the video and screen capping talent.